PARTIES ALL OVER LONDON
All parties are filled with high energy, magic and lots of fun from start to finish. Birthday child is the star of the day and all activities are adapted to suit the theme and age range of the party. Expect a custom-made party to call your own!
Birthday Parties
Children Party Planet turns your child's birthday party into a magical experience. Expect a custom made party filled with music, bubbles, magic, games and activities, prizes and lots of fun.
Seasonal
Whether it's Easter, Summer, Halloween, Thanksgiving, Christmas, Winter or just want a seasonal get together, I can theme your children's event and offer great fun for kids of all ages.
Events
Everybody loves fun events and children deserve special attention. I am always coming up with fun ideas to keep children engaged and enjoying themselves throughout the whole event.
Corporate
Whether it's only balloon modeling, face painting or entertainment needed, it's my pleasure to bring lots of fun to your corporate parties.
About
My name is Stella and I have created Children Party Planet to offer reliable, high quality and professional entertainment for children.
Acting

I am a trained Performing Arts Actress with a BA in acting and I am currently undertaking a MA degree in Dramatherapy.

DEVELOPING NEW IDEAS

I am continuously developing new ideas and I'm always committed to producing the best party for each child.

DBS & PUBLIC LIABILITY INSURANCE

I have Public Liability Insurance and I am DBS (previous CRB) checked.
THEMES
Stella comes from a performance background and she enjoys playing a wide range of characters. All themed parties are based on: magic show, party and musical games, bubbles and dancing, parachute games, pass the parcel, music, balloon modelling, face painting or glitter tattoos.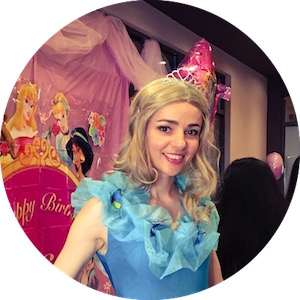 Princess Party
Your child's favorite princess will arrive at your door with a bag full of magical things. Either it's CINDERELLA, LITTLE MERMAID, RAPUNZEL, SNOW WHITE or PRINCESS BELLE, she will charm every child around her.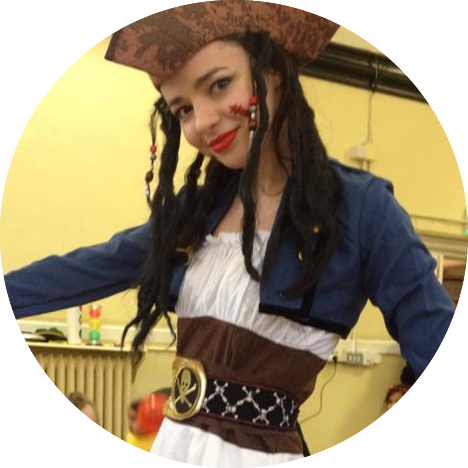 Pirate Party
Where is a pirate there is always a treasure to be found. Pirate Choppy will take your little boys and girls on an adventurous journey to a nearby treasure that is open for the taking.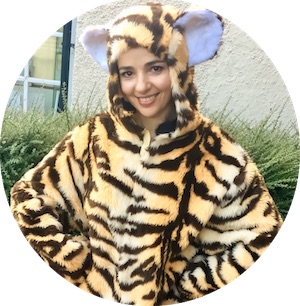 Jungle Adventure
Sally Safari, Explorer Girl or Tiger Ruru are always on an adventure. Is there anybody else brave enough to go into the jungle? We will have to go through long wavy grass and through a swirling whirling storm.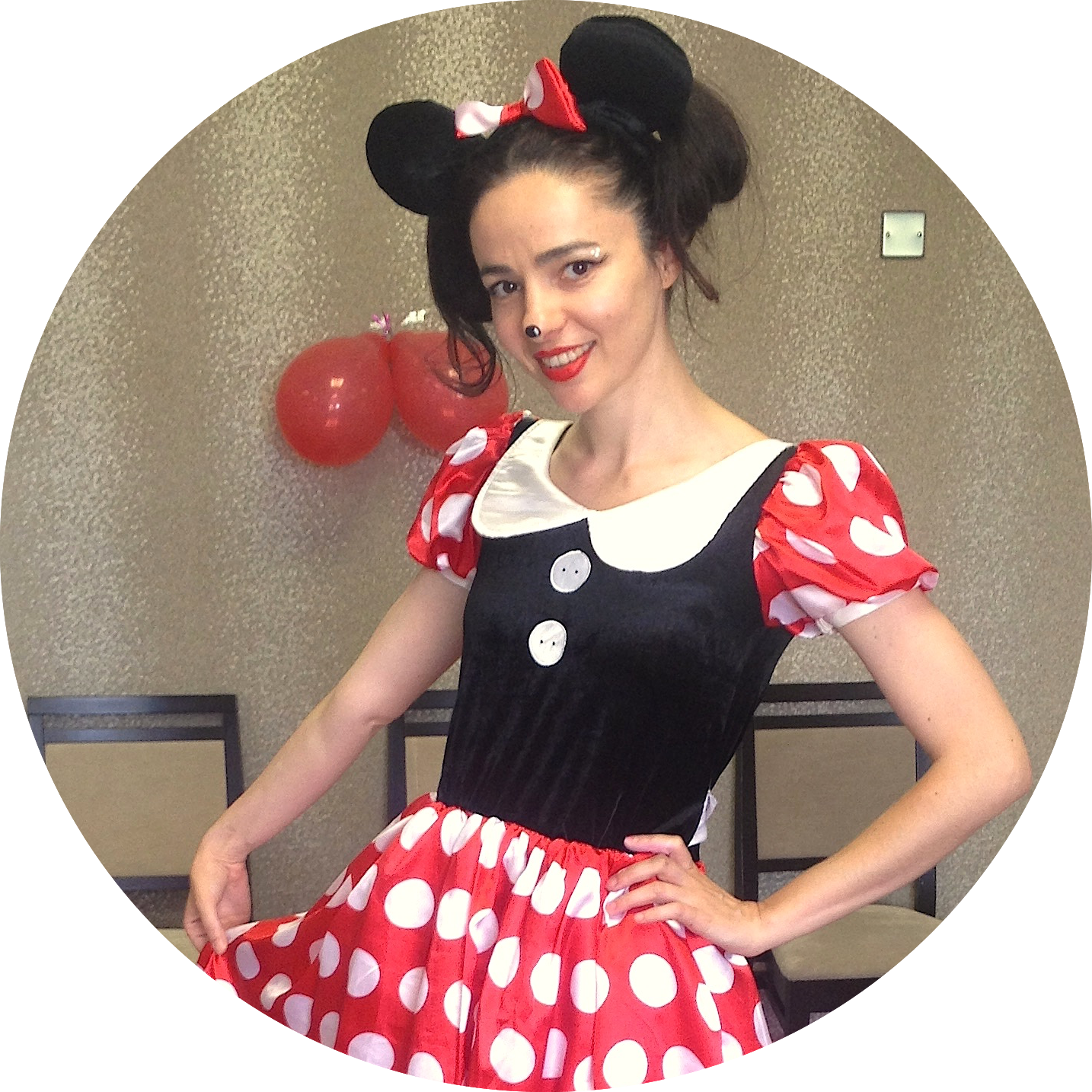 Minnie Mouse
One day Minnie Mouse was walking down the street when suddenly she heard a child's giggle. She stopped and knocked on the door. Inside there was an amazing birthday party with lots of children of all ages and they were all so happy to see Minnie Mouse.