I start the party with an interactive fun meet and greet to get the children together and make everyone feel part of the party. Then I take them through an exhilarating interactive story with: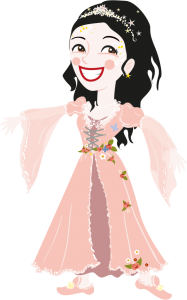 magic tricks
naughty characters
party games
musical games
bubbles and dancing
rainbow parachute activities
prizes for every child
pass the parcel, which I provide
balloon modelling
face painting/glitter tattoos
The magic show is suitable for children aged 3-8 years old. This is a funny show aimed at the age range of children and it has lots of audience participation. The birthday child will be asked to come and do magic with me so they will be the centre of attention and have a wonderful time.
Party and musical games are thoroughly entertaining and fully engaging and no child is ever left out. Parachute games are a lot of fun and for all ages, always successful, and everybody can take part.
By the end of the party every child wins a prize and everyone goes home with a balloon shape.